ITO Glass Indium Tin Oxide - Conductive Coated Glass Slides & Sheet
Visiontek supplies the whole range of ITO GLASS products in cut to size pieces. Please enquire for prices and samples. Thicker ITO Glass (or Indium Tin Oxide) pieces are available by laminating or custom coating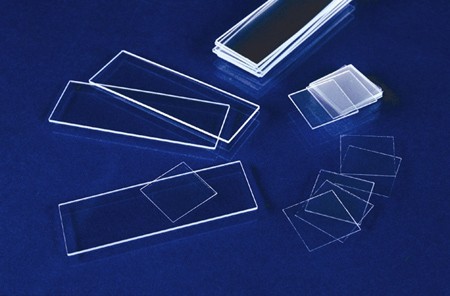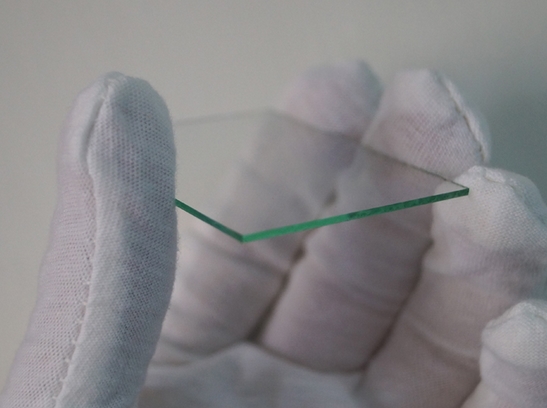 ITO GLASS PRODUCT RANGE ( Indium Tin Oxide )
Product

ITO resistance

Glass type

Thicknesses available

Maximum sheet size

ITOGLASS 04

4 ohms/sq

Un-polished Soda Lime

1.1mm

400 x 500mm

ITOGLASS 04
4 ohms/sq
Un-polished Soda Lime
1.1mm
550 x 850mm

ITOGLASS 07P

7 ohms/sq

Polished OLED Soda Lime

0.4mm, 0.55mm, 0.7mm, 1.1mm

355 x 406mm

ITOGLASS 10P

10 ohms/sq

Polished OLED Soda Lime

0.4mm, 0.55mm, 0.7mm, 1.1mm, 1.8mm

355 x 406mm

ITOGLASS 10B

10 ohms/sq
Boro-silicate Glass
1.1mm

400 x 500

mm

ITOGLASS 12

12 ohms/sq

Un-polished Soda Lime

1.1mm

400 x 500mm

ITOGLASS 12
12 ohms/sq
Un-polished Soda Lime
1.1mm
550 x 850mm

ITOGLASS 15P

15 ohms/sq

Polished OLED Soda Lime

0.55mm, 0.7mm, 1.1mm. 1.8mm

355 x 406mm

ITOGLASS 15B

15 ohms/sq
Boro-silicate Glass
1.1mm

400 x 500

mm

ITOGLASS 20P

20 ohms/sq

Polished OLED Soda Lime

0.55mm, 0.7mm, 1.1mm

355 x 406mm

ITOGLASS 30B

30 ohms/sq
Boro-silicate Glass
1.1mm

400 x 500

mm

ITOGLASS 40P
40 ohms/sq

Polished OLED Soda Lime

0.7mm, 1.1mm

355 x 406mm

ITOGLASS 60P
60 ohms/sq

Polished OLED Soda Lime

0.7mm, 1.1mm

355 x 406mm

ITOGLASS 100

100 ohms/sq

Un-polished Soda Lime

0.55mm, 0.7mm, 1.1mm

355 x 406mm

ITOGLASS 100P

100 ohms/sq

Polished OLED Soda Lime

0.4mm, 0.55mm, 0.7mm, 1.1mm

355 x 406mm
Please note that smaller pieces of ITO glass are available. Please email visiontek.sales@gmail.com with your desired size, thickness, ITO resistance and quantity required and we will reply immediately with prices. We supply ITO coating on the following glass substrates, Soda Lime Float Glass, Polished Soda Lime Float Glass and Boro-silicate Glass.
Plus other resistances are available on request.
Visiontek supply a range of ITO coated glass in sheet form that can be used for following applications.
Transparent EMC/EMI/RFI Shielding Applications

De-Icing and Heater Applications

Antennas for mobile communications

Display Technology

Microscope Slides

Transparent Electrodes

Circuit Substrates
The combination of high visible light transmission, near neutral colour and low electrical resistance make an ideal EMI/RFI shield for electronic displays requiring moderate shielding effectiveness and high quality optical properties.
Please click here for ITO Glass Technical Data Information
Also available
ITO coated Microscope Slides and Coverslips
Non Standard ITO Coatings on Glass
EMI-ITO windows are either un-laminated or fully laminated glass filters with various
ITO coatings of between 5 and 500 ohms per square. Windows are available to order
as finished windows.
Our laminated versions offer greater strength and options for front surface treatment and edge profiles.
Substrates Available
Selected High Quality Float Glass

Polished Glass

Borosilicate Thin Glass

Other available on request
Thicknesses available
Also available :
Patterned ITO Glass and Plastic
ITO Polycarbonate & Polyester Film
ITO Coatings
Visiontek Systems Ltd offers a range of ITO coatings for EMC, anti static and heater window applications. Our ITO coatings can be applied to polycarbonate, acrylic, glass
and a range of transparent films. The coating resistance can vary between 10 ohms
per square to 1000 ohms per square depending on the application. Quotations are available for specific applications